The Flower Farm Guyra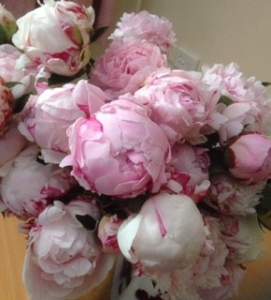 The Flower Farm is located in a unique part of the New England Tablelands; Guyra, NSW. Here, our exceptionally cold winters, with snowfall and heavy frosts, ensure a well-set bulb bursting into life during our growing season.

Our varieties include 1 white, 1 red and 5 pinks (all double), each amazing in their own right. Although they open up into a mass of petals and look delicate, they have a fantastic vase life and create a "presence" for any event.

We distribute locally and interstate.

Quality is our main priority and "fresh is best" is our motto.

If you have an event which requires "plenty of peonies" please do not hesitate to contact us in November.
We also make Bath and Aromotherapy Products at our farm using dried botanics grown on our farm. Dried peony petals are gently mixed through a variety of Salts & Milks and scented with a light peony fragrance to create our Peony Bath Salts and Peony Bath Milks.
More information on all our products are available on our website.
I absolutely love what I do and have a "passion for peonies".

Your friend in flowers
Christine Gellie