Working with Nature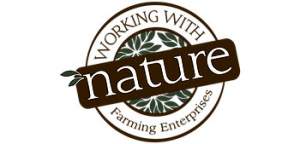 "As farmers, we have an obligation to our customers to always provide food that is full of flavour, energy and nutrients. Food that is chemical free and fresh." - Fiona Smith
At Working With Nature we work towards this ideal every day, making a better life for our animals, improving the land for our children and grandchildren, and growing food that is full of the good stuff.
Our hens enjoy sunny paddocks, access to soils for dust bathing, and freedom to forage. Mobile hen houses are rotated around the farm to keep them on fresh pastures. Maremma Stock guardian dogs protect our hens from the risk of predators.
Our eggs are 100% Australian from the chicken feed to the packaging, marketing and distribution. We are a family owned and operated farm in the New England Tablelands, NSW.
Our farm enjoys the natural fertilizer all our hens produce! Our paddocks are given sufficient time to regenerate for the next visit from livestock. We protect habitat areas for native flora and fauna to promote biodiversity. We are still learning how to improve our land, going beyond sustainability and into regeneration to produce nutrient dense foods.