Guyra and District Historical Society and Museum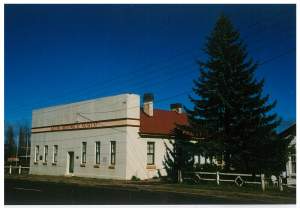 The Guyra & District Historical Museum commenced in 1988 and now contains over 3,000 items.
The display is housed in the original Guyra Shire Council Chambers at the southern end of Bradley Street, Guyra (north of the Bowling Club).
The collection comprises many domestic and rural items from the Guyra District. The Museum also has a large photographic collection of Guyra buildings, families and activities from days gone by.
Each room display is presented in "Mini Themes" with notices explaining the room's collection.
The presentation of the collection is the result of countless hours of work by dedicated volunteers to arrange the display of items.
We hope you will enjoy your journey back in time as you wander around this magnificent display of our town and its District.
Opening Hours
Saturday 10am-2pm
Or by appointment